House Plan for 27 Feet by 27 Feet plot (Plot Size 81 Square Yards)
Buy detailed architectural drawings for the plan shown below. Architectural team will also make adjustments to the plan if you wish to change room sizes/room locations or if your plot size is different from the size shown below. Price is based on the built area of the final drawing. For Rs. 9900 you will get detailed drawing for your contractors and door window schedule. Additional drawings such as structural drawings, electrical drawings, plumbing drawings, 2-D, 3-D elevations, construction cost estimate, wood-work design support, ceiling designs, flooring designs, available at nominal cost.
Click here
to learn about the cost structure of other drawings and see sample drawings.
| | |
| --- | --- |
| Floors: 1 | Plot Width: 27 Feet |
| Bedrooms: 2 | Plot Depth: 27 Feet |
| Bathrooms: 1 | Built Area: 729 Sq. Feet |
| Kitchens: 1 | Plot Size: 81 Sq. Yards |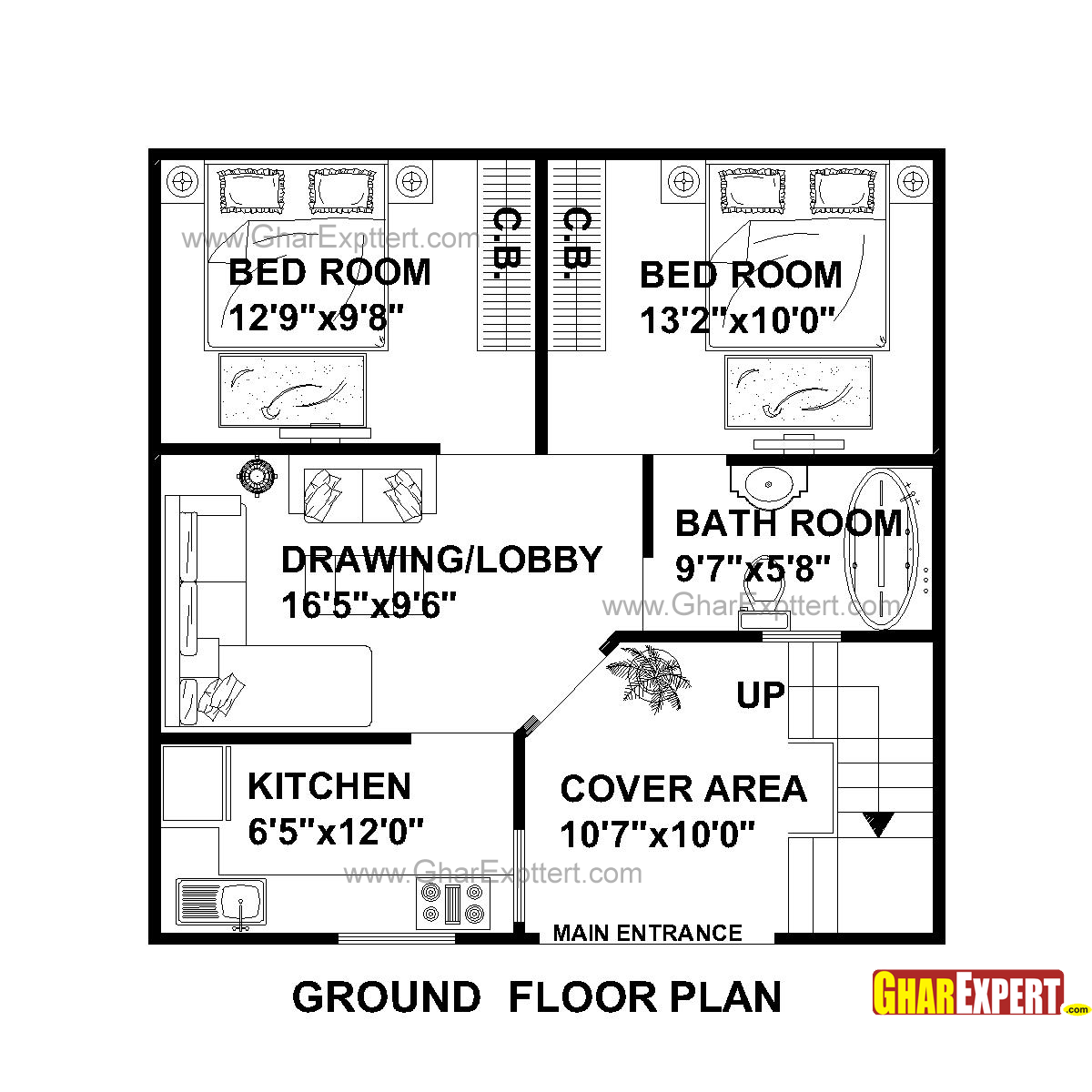 Download rough cost estimate in Excelsft
Medium Specification High Specification
Are you an Architect/Interior Designer? Sell your drawings online, send an email to
Support@GharExpert.com
for more information.
---
Copyright 2007- GharExpert.com All rights reserved.